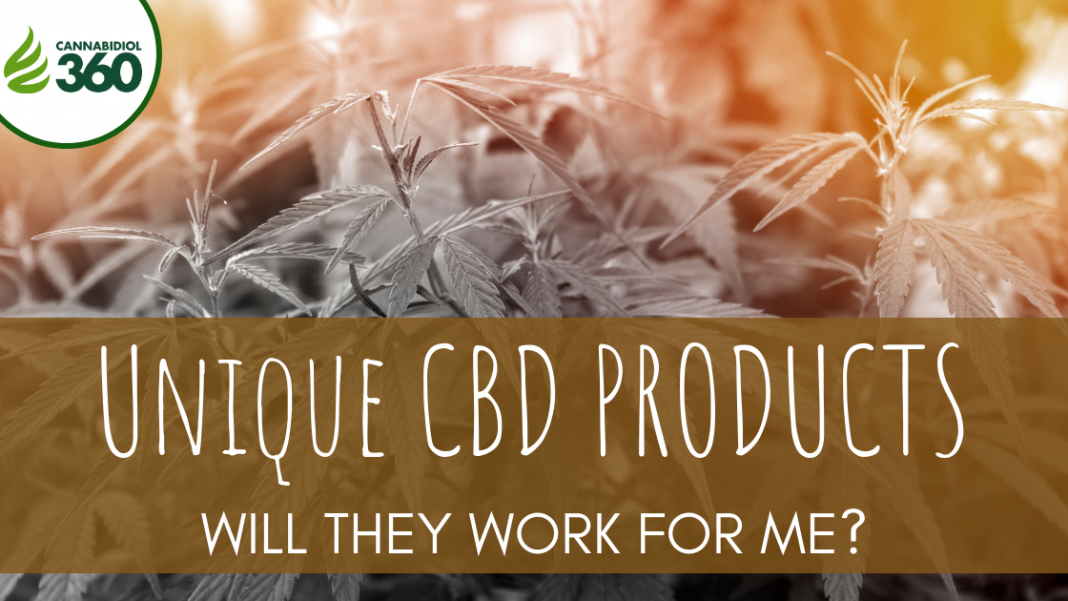 One of the common things that a CBD enthusiast can do is find one product that provides adequate relief and settle on it without exploring the wide range of hemp products that are available.
As CBD becomes more and more popular, a number of companies are creating highly unique hemp-infused products that address specific issues while providing incredible results.
Sure, it's great to use a tincture that works on a daily basis, but why not expand your CBD horizons with some more obscure products that can supply your mind and body with even more beneficial hemp?
Besides the fact that it's fun to experiment with different products, trying out new ways of taking CBD can benefit you tremendously by exposing your body to a variety of uniquely beneficial strains.
Below, you'll find six of the most unique hemp products that deliver real results. Each product serves a unique purpose and is made with only the best CBD that you can find.
Obscure CBD Product #1: Green Roads CBD Daily Dose 1500mg Syringe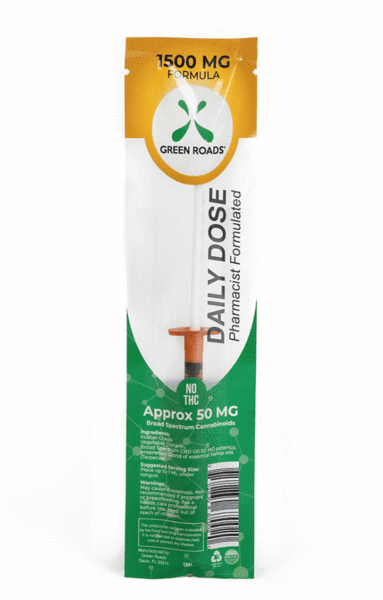 The Green Roads CBD Daily Dose 1500mg Syringe is a truly convenient way to take CBD each day. Taken in the same manner as an oral tincture, this syringe is easy to administer. It contains 1mL of 1500mg CBD oil, making it uniquely potent. Therefore, it's great for more severe symptoms like arthritis, migraines and high anxiety.
This syringe allows you to get your daily dose of CBD without having to put effort into measuring the right amount or adding it to a liquid. Simply place the entire contents of the syringe under your tongue, allowing it to absorb before swallowing. You'll experience long-lasting effects and incredible relief.
Why it Works: Like all CBD tinctures, the Green Roads CBD Daily Dose 1500mg Syringe is a uniquely effective way to take your daily amount of hemp. By placing it under the tongue, you'll feel its effects very quickly and they'll last in the body for hours. This syringe is extremely convenient because it contains the exact dose needed to experience relief from a wide range of issues. Plus, it prevents messes and it's perfectly travel-friendly.
Obscure CBD Product #2: King Kalm CBD Oil for Pets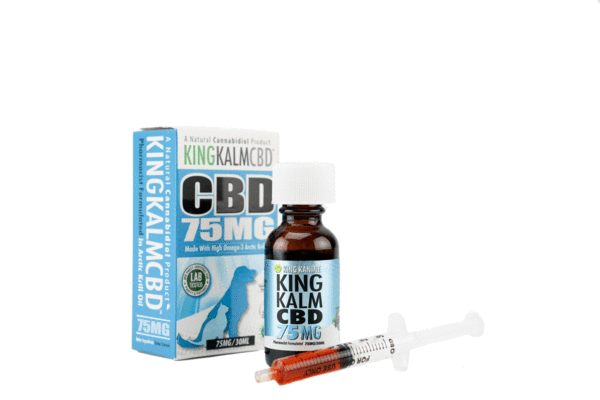 The King Kalm CBD Oil for Pets is exactly what you need if your cat or dog is prone to anxiety. Many of us despair when our furry friend is freaked out by a thunderstorm or a trip to the vet. Not all of us are comfortable giving our pets heavy prescription drugs like Valium in order to help them experience relief. By giving them CBD, you can calm them down in a natural, holistic way.
This oil is extremely easy to administer, acting as an oral tincture that can be placed under their tongue or added to their food. The mild flavor and aroma shouldn't make them suspicious. It's available in a wide range of concentrations, each one ideal for a specific weight range.
Why it Works: Many people are surprised to learn that CBD benefits cats and dogs in the same way it benefits us. All mammals have an endocannabinoid system which produces cannabinoids that attach themselves to cannabinoid receptors throughout the body.
This system regulates the body's many processes such as sleep cycle, mood and pain tolerance. By giving your cat or dog CBD, you'll be able to provide them with gentle relief because you're supplying their body with what it needs in order to reach homeostasis.
Obscure CBD Product #3: Endoca Hemp CBD Suppository (10 Pack)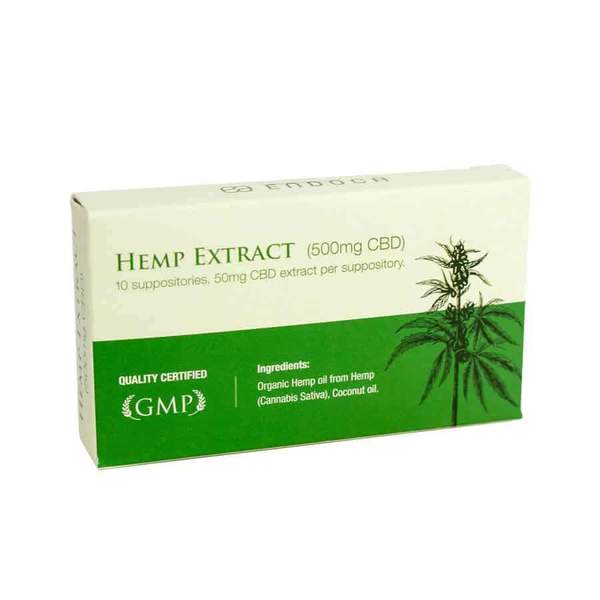 Perhaps, not all of us will jump for joy when we think of suppositories. However, the Endoca Hemp CBD Suppository (10 Pack) is seriously worth it. CBD has profound anti-inflammatory activity that gives it the ability to calm the digestive tract. By using one of these suppositories, you'll be allowing the CBD to travel quickly to the affected area, promoting a healthier digestive system while reducing pain and discomfort.
For women, these suppositories offer an added benefit. They can be inserted vaginally in order to alleviate menstrual cramps. CBD has both anti-inflammatory and analgesic properties, meaning that it relieves pain in a variety of ways. They're easy to use and come in a pack of ten.
Why it Works: Many studies have shown that CBD directly benefits the digestive system while relieving pain on a widespread level. These suppositories act quickly because they don't need to travel through the body for a long time before reaching their destination.
The anti-inflammatory properties reduce inflammation while the analgesic properties numb pain, preventing the nervous system from sending pain signals to the brain. Plus, they're designed to provide relief for a very long time thanks to a time-release formula.
Obscure CBD Product #4: Joybird Wellness CBD Drink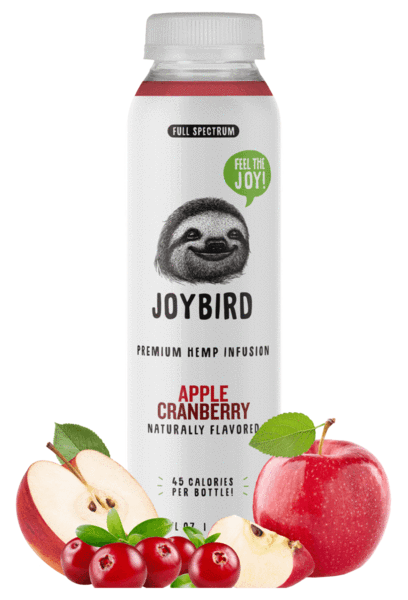 If you've been feeling sluggish, unmotivated or even depressed lately, you might want to give the Joybird Wellness CBD Drink a try. Available in three delicious flavors, this CBD-infused beverage provides a gentle boost of energy, focus and motivation while improving mood.
Unlike caffeinated energy drinks, the Joybird Wellness CBD Drinks won't leave you feeling wired or jittery. CBD doesn't overstimulate the nervous system in the way that caffeine does, meaning that you can gulp it down without any worries. Plus, they taste absolutely great thanks to a blend of natural flavoring extracts.
Why it Works: The Joybird Wellness CBD Drink naturally improves energy thanks to the unique strain of hemp that's used in the formula. While indica strains are known to promote sleep and calmness, sativa strains provide an energy boost and improved cognitive function without making the person feel edgy. This drink contains a unique blend of terpenes that join forces to leave you feeling energized and refreshed.
Obscure CBD Product #5: Wellicy CBDA Bath Bombs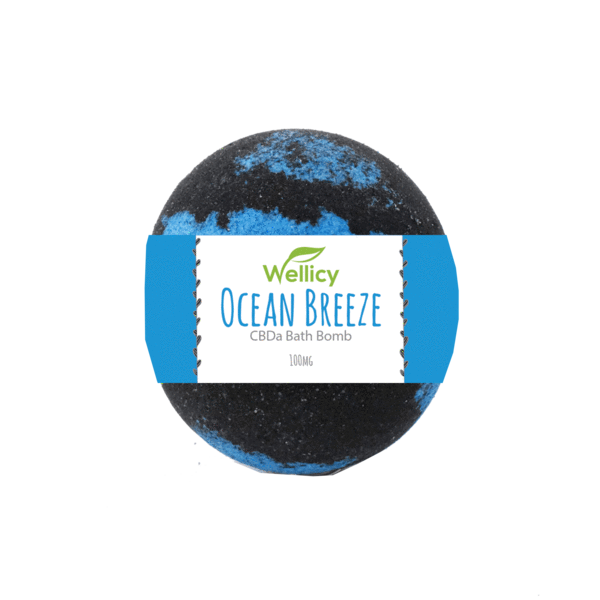 Research shows that taking warm baths can relieve muscle pain as well as stress. If you're going to indulge in a soak in the tub, why not enhance its benefits with good ole' CBD? The Wellicy CBDA Bath Bombs are infused with high-quality hemp that's specially sourced to calm the mind while soothing joints and muscles. You'll experience relaxation like never before while you indulge in a luxurious bath.
You can choose between two scents. Lavender adds to the relaxing nature of high-quality CBD, calming the nervous system while promoting a restful sleep. Ocean Breeze allows your imagination to run wild with visions of the sea while you enjoy soaking in your tub.
Why it Works: The Wellicy CBDA Bath Bombs are made with CBDA, the compound that's heated in order to become CBD. Before CBDA is exposed to heat, it retains a uniquely high level of anti-inflammatory activity, making it excellent for aching muscles and joints. It's also capable of slowing down the nervous system, allowing for a deeply relaxed state of mind.
These bath bombs allow you to experience fast relief thanks to the way in which the CBDA is absorbed into the body through the skin. It's great for those who want to reap this compound's amazing benefits without ingesting it internally.
Obscure CBD Product #6: Mary's Nutritionals Elite CBD Patch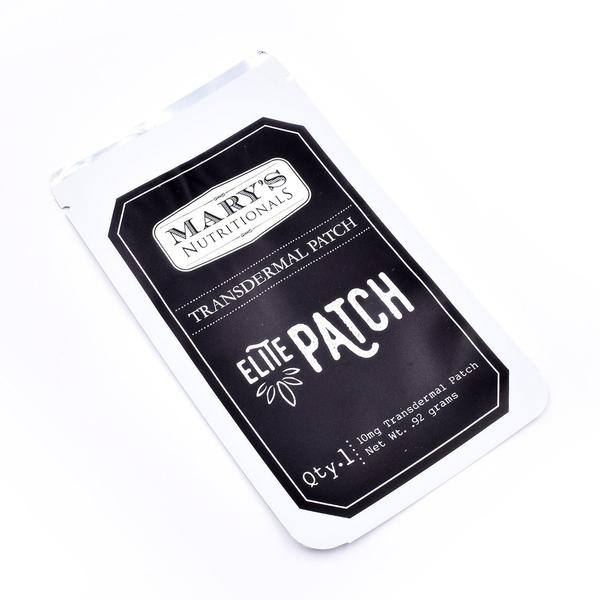 If you're experiencing severe muscle or joint pain on a specific area of your body, you need to pick up the Mary's Nutritionals Elite CBD Patch. This hemp-infused patch delivers incredible relief to localized pain that lasts all day long. Containing 10mg of high-quality CBD, this patch is the real deal. Best of all, it starts working within 30 minutes.
This patch is remarkably easy to use. Just stick it on the affected area and allow it to stay there for up to 12 hours. The CBD will begin permeating the affected tissue by absorbing through the skin.
Why it Works: CBD can deliver incredible pain relief through transdermal application thanks to its profound levels of anti-inflammatory and analgesic activity. While the analgesic properties deliver a cooling, numbing sensation to the affected area, the anti-inflammatory properties treat the source of the pain by reducing the swelling caused by inflammation. This patch works very well because CBD absorbs through the skin quickly and efficiently.
Experiment with Different CBD Methods
There's no reason why you can't experiment with different methods of taking CBD. These six products are highly unique and incredibly effective.