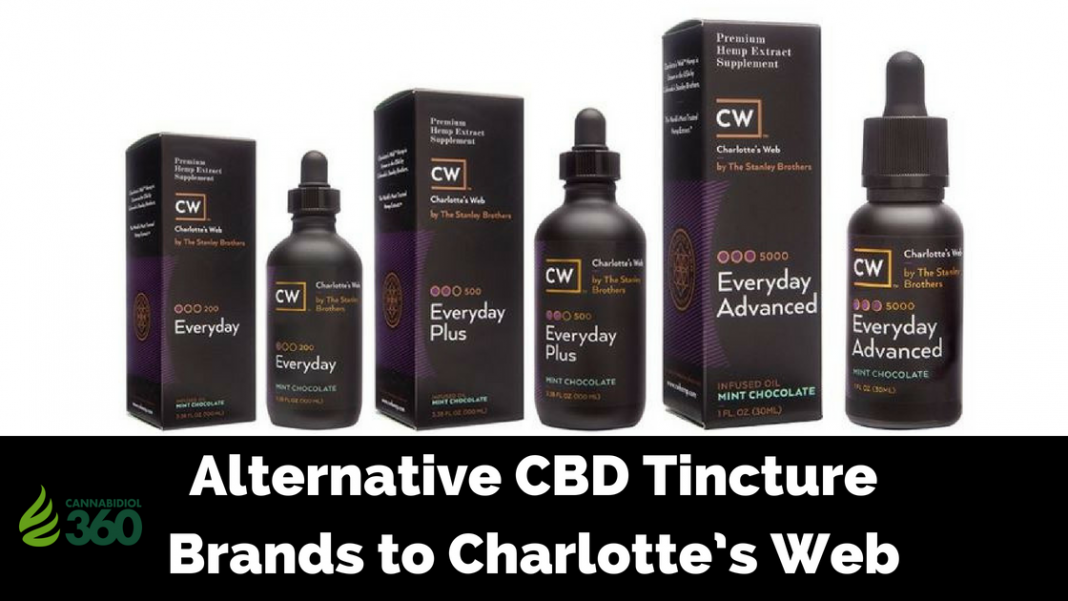 As many of you already know, CBD Is the non-psychoactive, medically beneficent chemical compound found in hemp.  Tinctures are one of the more popular products created to consume CBD.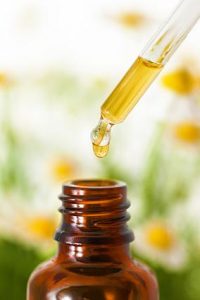 A CBD tincture is created by a solvent extraction using either, alcohol, vinegar, glycerol, diethyl ether, or propylene glycol.
The most common tincture extraction is a 25% alcohol extraction. CBD tinctures provide consumers with many benefits, such as:
Since the recent legalization of cannabis in many states across the United States, CBD use and popularity have been on the rise, many are longer looking down on it as a recreational drug.
One of the most popular brands of CBD tincture is Charlotte's Web (CW Hemp). The name Charlotte's Web came about when a young girl named Charlotte experienced a reduction of seizures while using cannabinoid oils.
Before the realization that it was the CBD compound in the cannabis that was providing the medical benefits, many parents received harsh criticism and some even went to jail because they would give their child medical marijuana to fight their symptoms from various diseases, commonly seizures.
There is too little evidence to conclude that medical marijuana helps fight symptoms from epilepsy and other diseases. Because of this, CBD is a legal alternative to medical marijuana that people of all ages can use.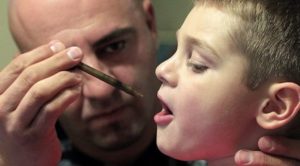 As long as the THC content in the CBD tincture is less than .03 percent, it is considered a "hemp product" and a dietary supplement that can be sold and bought in all 50 states.
Charlotte's web capitalized on this new product and even had a documentary feature back in 2013 on the once highly-viewed and now sometimes considered "fake news" channel CNN.
This sparked a huge rise in popularity and demand for Charlotte's Web CBD tincture products.
Since the market has grow a lot in the past few years, other companies have begun to compete with Charlotte's Web making their own CBD tincture products.
KOI CBD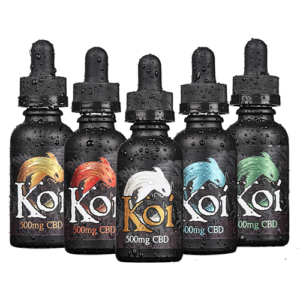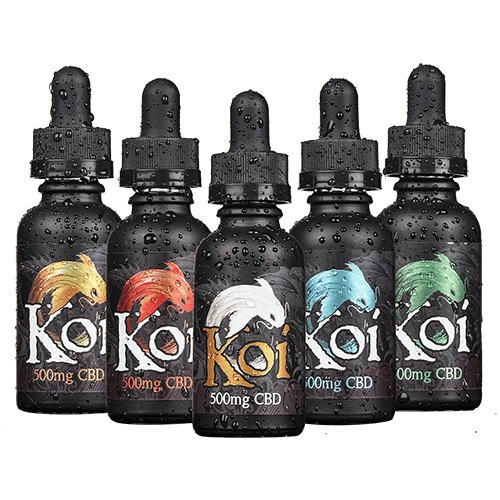 This is a great company that has recently emerged in the CBD tincture market.
KOI CBD entered the market in 2015 . Koi's extracts are 99% pure cannibidiol and 0% thc.
They are one of the most trusted brands in the market today because of their extraction process and use only the finest of hemp.
KOI CBD creates tinctures in many different flavors including: blue raspberry-dragon fruit, strawberry milkshake, caramel, watermelon-green apple sour, pink lemonade, and a flavorless option.
CBD's are not always taken in liquid form.
Some prefer to vaporize their CBD. Using a "vape" device is one alternative to using these products.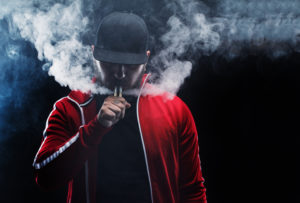 Vaping CBD is popular for some people who are not fond of the taste of the tincture.
The "vape" of the tincture will still leave some taste of the flavor, however, it will be exceptionally toned down.
KOI CBD also creates many other CBD products other than tinctures. These include edible gummies, lotions, and even treats for your dog.
Pure Spectrum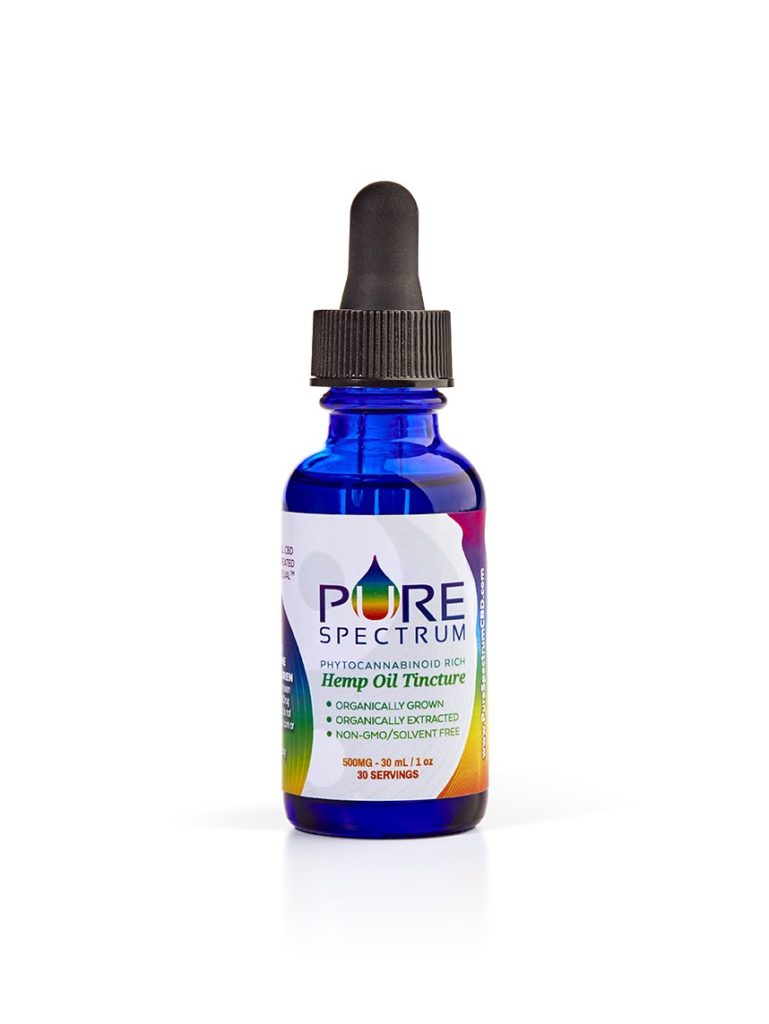 Another CBD tincture company that is on the rise and has great customer ratings is Pure Spectrum.
The owner of the company began getting involved with CBD in 2014.
This is a company that is committed to giving their customers the best and most reliable product in the market, for example: Pure spectrum works with many research foundations and universities.
They post all the test results from their products on their website, so you can be assured that you are in-taking grade-A CBD.
Pure spectrum provides tinctures that include 250mg and 500mg of CBD.
BLUEBIRD BOTANICALS

Bluebird Botanicals was founded in 2012 and began distributing CBD products nationwide in 2013.
They have received awards for their high quality CBD hemp products including the #1 Hemp-CBD company at the 2016 Cannabist awards.
The hemp is grown in Colorado by local farmers through their membership with the National Hemp Association.
Their hemp is one of the best quality in the market as it is grown in the most ideal of soils and extracted/purified using up-to-date techniques.
Bluebird Botanicals really care about the people that use CBD.
They take care of people with disabilities, veterans, and people with low income through their Assistance Programs. 
Also, they donate and support several non-profit organizations:
CURE – cureepilepsy.org
American Cancer Society – cancer.org
Diabetes Research Institute Foundation
Autism Research Institute
National Multiple Sclerosis Society
National Veterans Foundation
National Relief Charities
Global Fund For Women
Colorado Coalition for the Homeless
American Civil Liberties Union Foundation
Multidisciplinary Association for Psychedelic Studies
Mesothelioma Resource
Wellicy's Premium Hemp Oil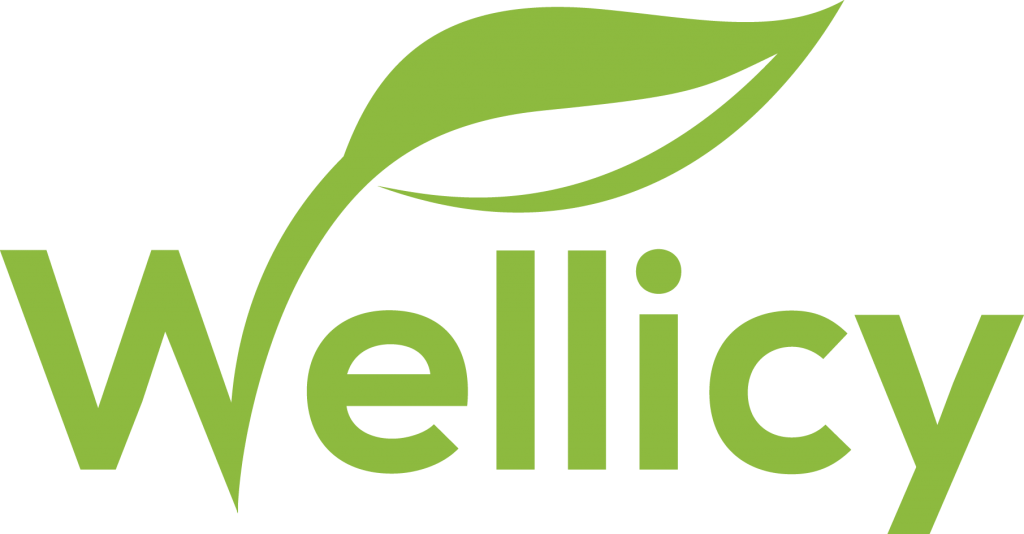 Wellicy is a company that strives to provide you with the most effective treatments for a holistic approach.
They tackle this goal by providing you with tested and proven hemp infused CBD oil products. Wellicy has their own line of CBD Hemp Oil Tinctures in Natural or Chocolate Mint flavor. All of which are available in 250mg, 500mg, or 1,000mg of CBD per 30mL bottle.
Furthermore, Wellicy.com has also released an Unflavored and Grape CBD Oil with more flavors to come that can all be used sublingually as a tincture, added to food or drinks, or you can also chose to vape it!
All products mentioned above and even more can be found here at: https://wellicy.com/