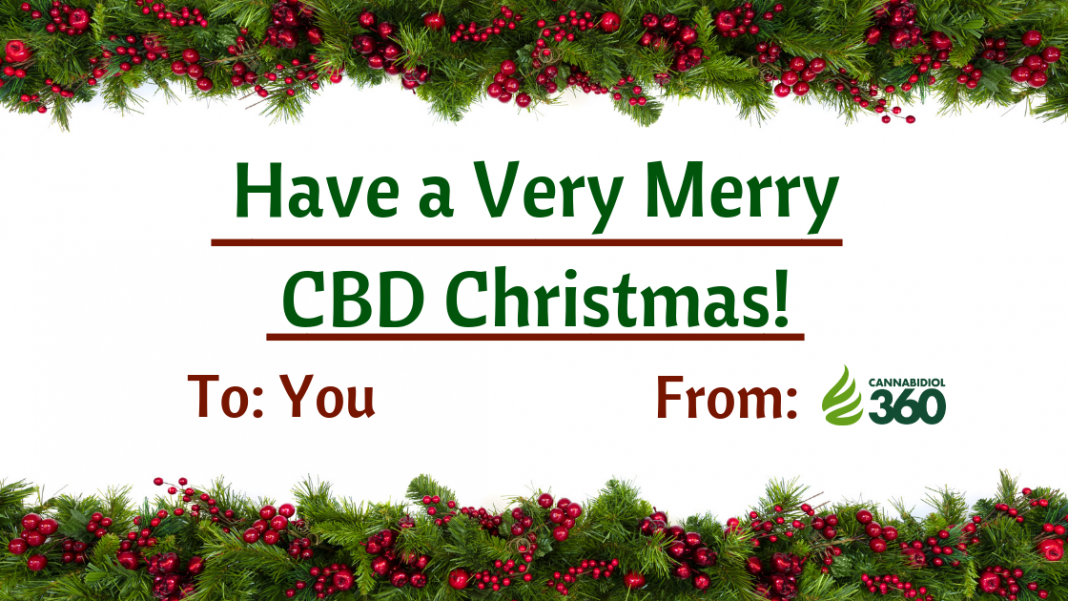 Boy, don't we love Christmas. Gifting is very popular this season. It really is the season to be jolly.
Gifting expresses appreciation for the person. It shows that you took time to think about this person and what they would like.
You express how grateful you are for the role this person plays in your life. Gifting is also a way to define relationships and strengthen connections.
Therefore, before you go out and buy that gift ask yourself a few questions. The point is to get them something that will make THEM happy.
Gifting Crash Course
First question obviously, who is this person and what role do they play in your life?
Second question is this person's familiarity with CBD. This will influence the potency of the product you get. This person will also have some preference regarding CBD consumption.
Does he or she prefer edibles or vaping? Does he or she like quick or slow action? If the person is a newbie, you need to find out if he or she is open to CBD. That also means that you should go easy on the potency of the product.
Main thing is to get something that this person would get themselves. What are his or her needs? What are his or her interests? What is on their wish list? This right there is the perfect gift trifecta.
11 Wonderful Ideas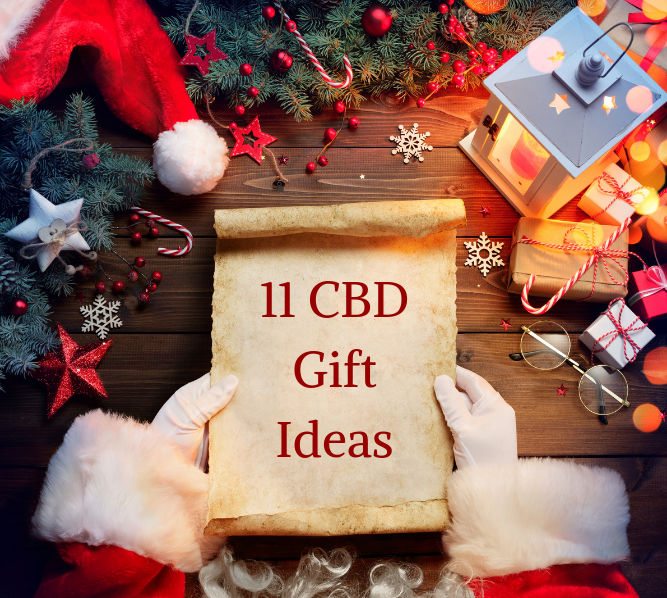 1) Beverages
Mothers will love this type of gift a whole bunch. There are many types of teas and coffees on the market that come infused with CBD.
Manufacturers have even gone a step further and mixed in with other important natural agents like mint. You can get a sort of kit. The formulation of each packet should lead you to decide if the beverage is meant to relax, induce sleep or help one perk up.
You might also think about this person's flavor preferences. Some people will like anything that comes in a specific flavor. Thinking of the flavor clearly indicates that this gift was bought with the person in mind.
It might even change their beverage habits. They may decide to continue with the tea and ditch their regular one.
2) Candy
We all have that one friend who has a severe sweet tooth. The friend who has sweets in their car glove box, night stand and even handbag.
They will really love the CBD gummy bears. Or, if you're looking to add a little Christmas touch, you can get CBD candy canes!
We can't talk about love of sweets without mentioning chocolate, the sweet smooth feel of melting cacao in your mouth is heavenly. Simply mesmerizing.
There are several brands of CBD chocolate on the market. You can even get white chocolate. Chocolate is known to aid in stress relief. Imagine how powerful and relieving it would be if there was CBD in it? Such a treat!
3) Something for the Exercise Nut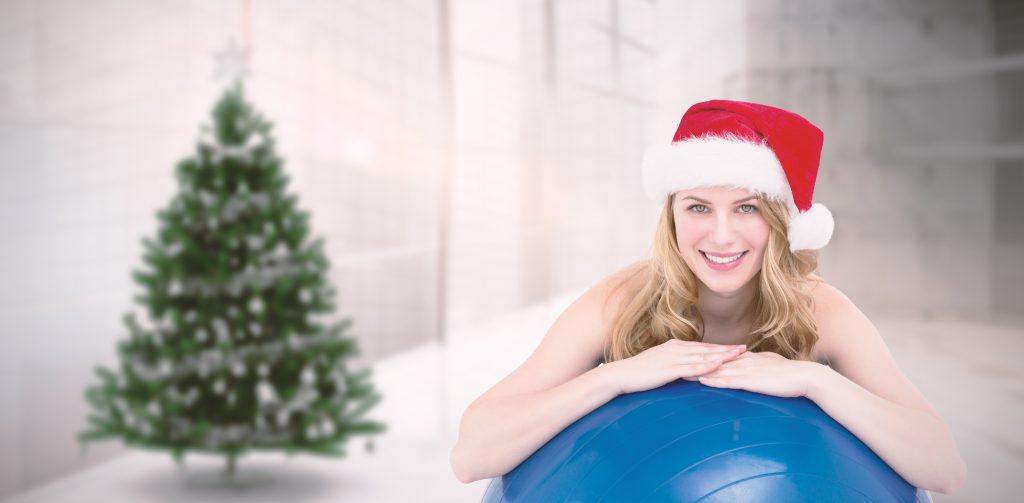 Everyone likes that extra shot of energy. The capability to go a little further. Everyone wants to get over sore muscles sooner rather than later. For that friend or family who likes to exercise, get them something that will help them with their hobby.
CBD helps heal the muscles after a particularly grueling workout. It also helps motivate one to work on days when they are feeling a little lazy to go to the gym. You can get them a single product or you could do a basket of sorts.
There are also muscle balms to use as topical agents. You can also get them water mix ins, these are powders that you can mix into water or a beverage.
4) Bath Kit
After a long day at work or wherever, everyone is going to want to relax for a bit. What is more relaxing that some tub time? Do you have a love one who treasures their tub time? One who would never get into bed before enjoying some time in the tub?
CBD will relax those muscles and leave the person feeling loose and all sorts of mellow. There is a collection of bath bombs they would love. Most kits come with a variety of packs inside. Each pack for a different occasion. This makes for a very intimate gift. But, it will be very well received.
5) Topicals and Topical Like Products
CBD is very good for your skin and hair. It makes for very supple skin and smooth silky hair. CBD works from the inside out.
For skin, it improves the topography. For hair, it strengthens strands right from the roots. This particular bunch of products is very diverse. There are CBD face masks, lip balm, and facial serum, you can even get hair stuff.
For the person who is still enjoying no shave November, get them CBD beard oil. Get a sort of self care basket. A TLC package. The products are eco friendly and provide natural care.
6) Tools
This seems a little vague but not if you know all about vaping and dabbing. The key to an enjoyable and effective experience is by using the right equipment.
Vape pens can be tricky, luckily now a days they come in such sleek and stylish designs that are easy to use and ready to go straight out of the box.
Good equipment provides the proper temperature. It has a quick heat up and even heat distribution, allowing the user to enjoy clean vapor.
The user should also be able to use it way past the warranty period. Do some research and find out how to pick the proper tool for a perfect gift.
7) A Little Something for the Dog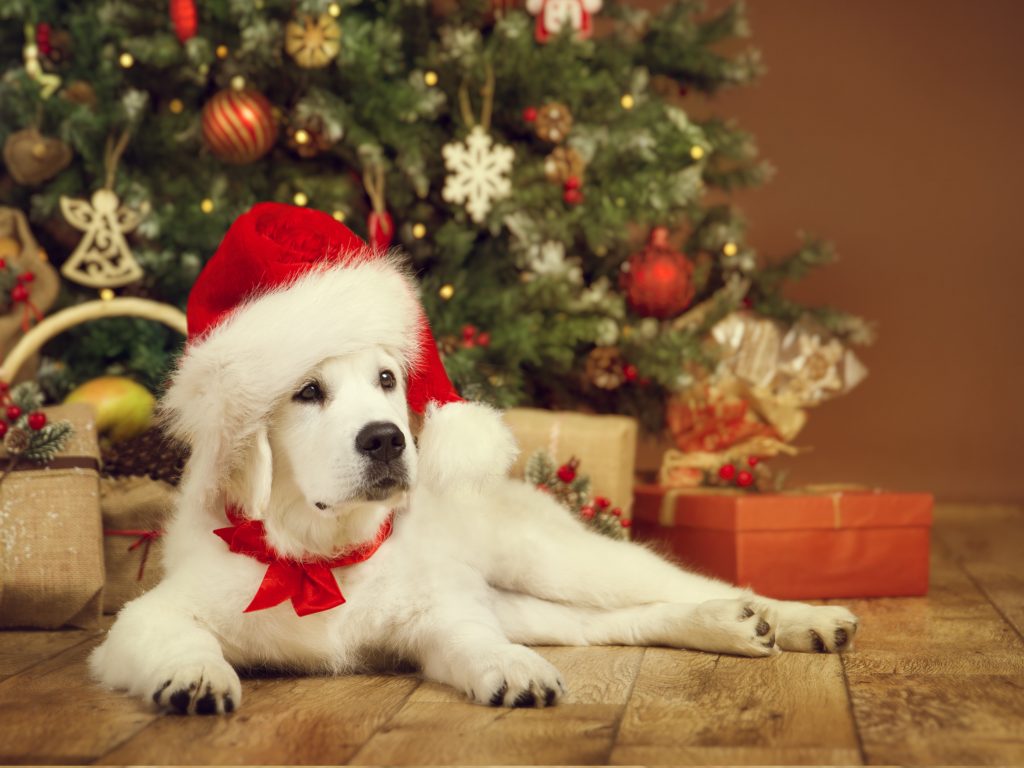 There is no better feeling during the holidays than seeing the joy on someones face when they open a present you carefully selected for them.
But presents aren't just for humans, many people celebrate the holidays with their pets. So if you're shopping for a beloved pup, either your own or someone else's, consider a CBD product designed for pets!
CBD is useful for animal health and appearance. There are many animal CBD products on the market. Pick from a selection of CBD infused pet food among other products.
8) Books
Nothing rivals the feel of a good book. It can be anything from a CBD guide use to a book of recipes. If you are unable to get a book of CBD recipes, go ahead and make one. Find recipes of favorite CBD foods on the internet and compile them.
Need a way to personalize the gift, right? Since CBD is quickly gaining momentum, experts are writing on different aspects of the cannabinoid. Gift your loved one with knowledge.
9) Starter Kit
If you are looking to gift a newbie, how about giving them something that will walk through the beginner steps. Create some sort of starter kit. Have low potency products in there.
You can have varied kinds of CBD products so that they can find out what they prefer when it comes to consumption.
Find a book or some sort of guideline for them to read and refer to when in doubt. This is quite thoughtful and it will also promote his or her wellness.
10) Alcohol
Well, this is not exactly a gift so much as it is something to bring to a Christmas party, you do not want to show up empty handed.
There is CBD wine on the market. You could also do a case of CBD beer.
Ensure to let the host know so that they do not serve it incase there is a person who would not like the idea.
This is one of the newer ways of CBD consumption. The market is growing swiftly.
11) Charity
Properly manufactured CBD products are quite expensive because the process is pretty complex. That means that it will be unreachable to some.
However, if you are in a position to share your generosity, you could buy a bunch of products to give to cancer patients and people who are afflicted with CBD manageable illnesses.
This is just a way to help a less privileged person this Christmas, someone who would benefit from CBD medical capabilities but cannot afford it.
Joy in Giving
Give with a warm heart and spread the cheer. This gift could change someone's life. Be happy, be jolly and have a merry CBD Christmas!