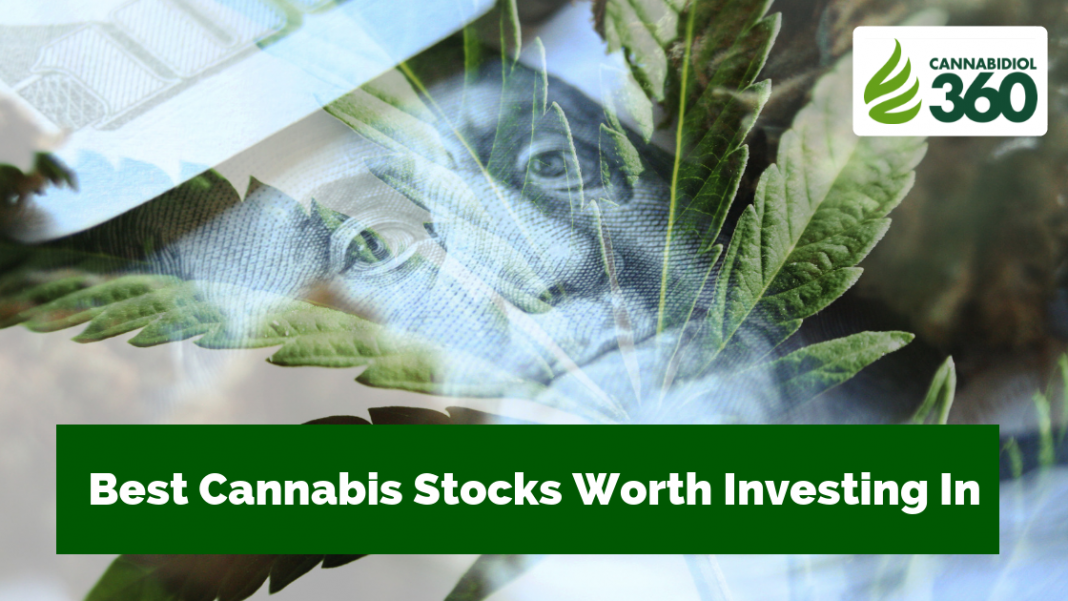 The supply and demand for marijuana is accelerating at a pace that investors cannot ignore.
As per a report published by ArcView Market Research, global spending on legal cannabis is expected to grow by 23% to staggering $32 billion in 2020 as compared to $9.5 billion in 2017.

A major contributor to this statistic would be the United States, in light of the legalization of marijuana. This creates business opportunities in several disciplines such as healthcare, education, and cultivation.
The industry has grown to the point where there are marijuana doctors who treat various illnesses with marijuana.

Medications such as CBD oil are used to treat inflammation, pain and anxiety are accessible to every household, classes are being taught at universities, and marijuana seeds are being sold online.

Kratom has also become very popular in a similar way as CBD oil. It shows almost the same medicinal properties as CBD oil.
If you're wondering from where to buy kratom online in Canada, US, and other countries, you can find many online dispensaries which sell these.

Although the marijuana industry continues to accelerate, the banking services have not been able to keep up. The legal marijuana industry in the United States have no access to banking facilities as each one of them report to Federal Deposit Insurance Corporation (FDIC), a federally created entity.
The legislation stating that marijuana is still a schedule I (entirely illegal) drug obstructs any possible assistance to the industry. Another concern is the issue of raising capital owing to the fact most stocks are at best EBITDA (earnings before interest, taxes, depreciation, and amortization).
Considering these factors, a prospective investor must be aware of the risks and yet willing to proceed.
There are different types of marijuana stocks. Ranging from cultivation to therapeutics, the best stocks have been listed according to each category.

Understanding that things might not always go in your way in this line of investment is crucial. Such an investor would find the following stocks valuable.

Planting/Cultivating Operations:
Canopy Growth Corp. (CGC): Market Cap: $6.29B
Aurora Cannabis Inc. (OTC: ACBFF): Market Cap $4.08B
Cronos Group Inc. (CRON): Market Cap $1.15B
Terra Tech Corp (OTC: TRTC): Market Cap $157M

Pharma/Biotech:
AbbieVie (ABBV): Market Cap $139.9B
GW Pharmaceuticals (GWPH): Market Cap $3.9B
Cara Therapeutics (CARA): Market Cap $630.1M
Axim Biotechnologies (OTC:AXIM): Market Cap $149.2M

Ancillary Businesses:
The Scotts Miracle Gro Company (SMG): Market Cap $4.56B
Kush Bottles (OTC:KSHB): Market Cap $339.1M
Solis Tek (OTC:SLTK): Market Cap $28.32M
GrowGeneration Corp (OTC:GRWG): Market Cap $92.3M
Marijuana-Business Related Services:
General Cannabis Corp (OTC:CANN): Market Cap $128.7M
Innovative Industrial Properties Inc.(IIPR): Market Cap $239.6M
mCig Inc. (OTC:MCIG): Market Cap $121.8M
Businesses Riding the Cannabis Wave:
There have been many studies suggesting that marijuana could be the substitute for cigarettes and alcohol. Hence, traditional vice companies like big tobacco and alcohol, instead of resisting the industry, have decided to launch their own line of products.
Constellation Brands (STZ): Market Cap $44.26B
Heineken N.V.: Market Cap $57.36B
Molson Coors Brewing Company (TAP): Market Cap $14.6B
With extensive and thorough research in trends and background, an investment in this industry could be very profitable.